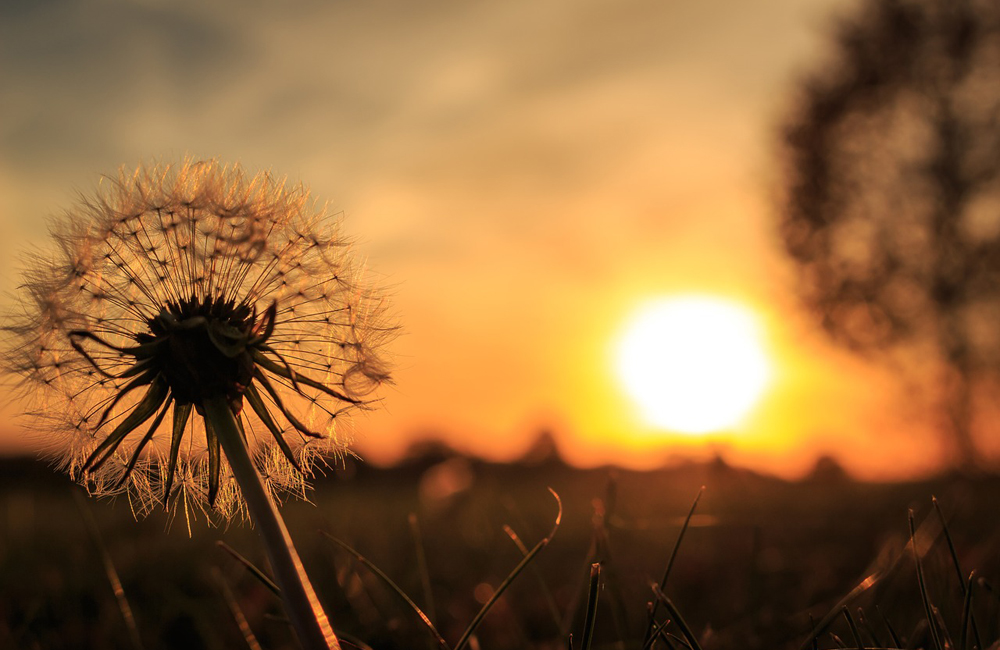 The last moment before the sun sets.
The last moment before a seed leaves the dandelion, taken away on the wind.
The last moment before you open your eyes in the morning.
Every day is filled with last moments, some of which we're aware of, some of which pass without our notice. Similar moments may come again, but do we take the time to appreciate them? Or do we miss them because they seem so ordinary that we have learned to let them pass without consciously noticing them?
If it's likely that we'll open our eyes tomorrow morning if the sun sets every evening and dandelion seeds break off and take flight every day, why bother observing these moments?
Any ordinary moment can become extraordinary because of something that happens out of your control or because you experience it as beyond the mundane. You might realize as you open your eyes one morning that given the fragility of life, you are fortunate to experience another day. People who have faced their own mortality due to health crises or aging may more easily experience a moment of gratitude upon awakening, but what if you chose to experience that moment of awakening as one in which to feel grateful that you are alive? Maybe then the moment would have more meaning for you, and you would come to be more conscious of what you want to experience before you close your eyes to fall asleep at the end of the day.
Every evening, the sun sets, but you can choose to pause and notice it today. Observe the colors and the light, look at the clouds, and as you see the colors changing and the clouds moving, realize that the moment of sunset you stopped to enjoy has already passed.
How does that make you feel?
What thoughts come up for you?
As one moment passes, and then another, you might want to ask yourself, "What if this were the last sunset I would see?" Is it easier to appreciate this experience if you pretend it will be the last time you have it?
Watch a seed carried on the wind, present in the moment as it flies upward. Then, as its path changes, notice that your moment of observation has already become part of the past, in the blink of an eye. The seed will never be in the same place again. You will never again experience this moment that is passing. What can that tell you about the choices you are making in your life?
Often, when someone dies, our minds turn to the last moment we saw them. Sometimes, we sense we are experiencing a last moment, a final good-bye—for example when a person we know is in a dying process. Sometimes, the last moment we spent with them was the most ordinary of experiences—waving good-bye, perhaps, expecting to see them again soon.
As you stop to notice each moment before it passes, you remind yourself that some moment will end up being the last moment. Knowing that might make it easier for you to appreciate the time you have left on this earth and to work with it more consciously. Then, even if time seems to pass quickly, you can find yourself living with fewer regrets, having made conscious decisions about how you want to spend this moment and the moments to come.
A version of this article appeared in New Spirit.
Learn more about using shamanic and Jungian tools for personal transformation in my books Change Your Story, Change Your Life and Change the Story of Your Health.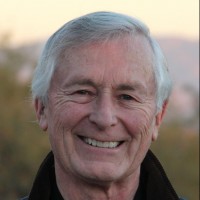 Carl
Carl Greer, PhD, PsyD, is a retired clinical psychologist and Jungian analyst, a businessman, and a shamanic practitioner, author, and philanthropist funding over 60 charities and more than 850 past and current Greer Scholars. He has taught at the C.G. Jung Institute of Chicago and been on staff at the Replogle Center for Counseling and Well-Being.
Sign up for announcements
Receive the latest announcements from Carl Greer and a FREE e-Book: 8 Steps to Change Your Life by Creating a New Story.
Subscribe by May 15, 2022 for a chance to win a FREE copy of any of Carl's three books! (U.S. and Canada only)