The Necktie And The Jaguar
Coming in April 2021 from Chiron Publications:
The Necktie and The Jaguar:
A Memoir to Help You Change Your Story and Find Fulfillment
A new book from Carl Greer, PhD, PsyD
How do you answer the call of your spiritual self? Is it possible to nourish the soul while also meeting your material needs? Can conscious reflection on our lives help us attain the wisdom that will make life's journey a more pleasant one? The Necktie and The Jaguar is a thought-provoking memoir that offers the insight of a master in its author Carl Greer.
As Greer's remarkable story unfolds, the reader is encouraged to ask questions about their life so they, too, might break from old patterns and live according to the needs of their soul.
Greer, a businessman, philanthropist, and retired Jungian analyst and clinical psychologist, describes his early life in a postwar, midwestern, middle-class upbringing tainted by a childhood tragedy that taught him to constrict his emotions. He found career success and built his wealth as the president of an independent oil and gas company. But at midlife, he recognized that his spiritual self was crying out for nourishment and expression.
Greer's forays into Jungian analysis and martial arts offered some satisfaction of his longings for purpose and meaning as well as lessons for navigating career challenges. It was his shamanic training, however, that made a profound difference. Greer explains how he answers his soul's needs through spiritual practices such as journeying to transpersonal realms, which led to his reinventing his life and devoting himself to the service of others while living with a deep respect for Pachamama, Mother Earth. Providing at the end of each chapter many thought-provoking questions that are pegged to its themes, The Necktie and The Jaguar encourages self-exploration and serves as a testament to the power of self-discovery, offering the reader insight and inspiration. As Carl Greer learned, you don't have to feel trapped in a story someone else has written for you.
One hundred percent of the author's proceeds for his books go to various charities via The Greer Foundation.
Praise for The Necktie and The Jaguar
by Carl Greer, PhD, PsyD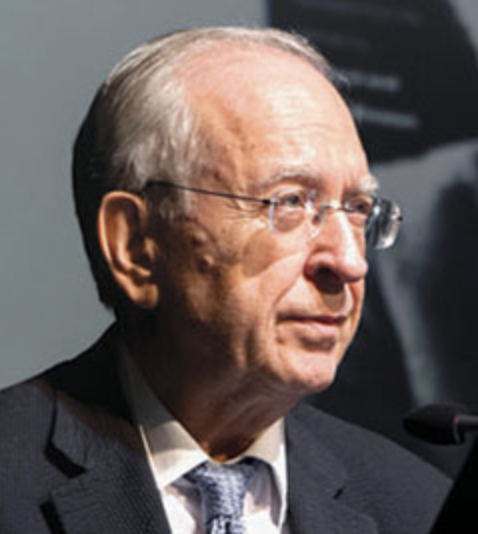 "Carl Greer has written a moving testimonial to the reality of transformation in life's journey toward psychological and spiritual wholeness. This narrative of his personal experience should be an inspiration and encouragement to others who find themselves also along the Way."
—Murray Stein, PhD, Jungian analyst, past president of the International Association for Analytical Psychology, and author of Jung's Map of the Soul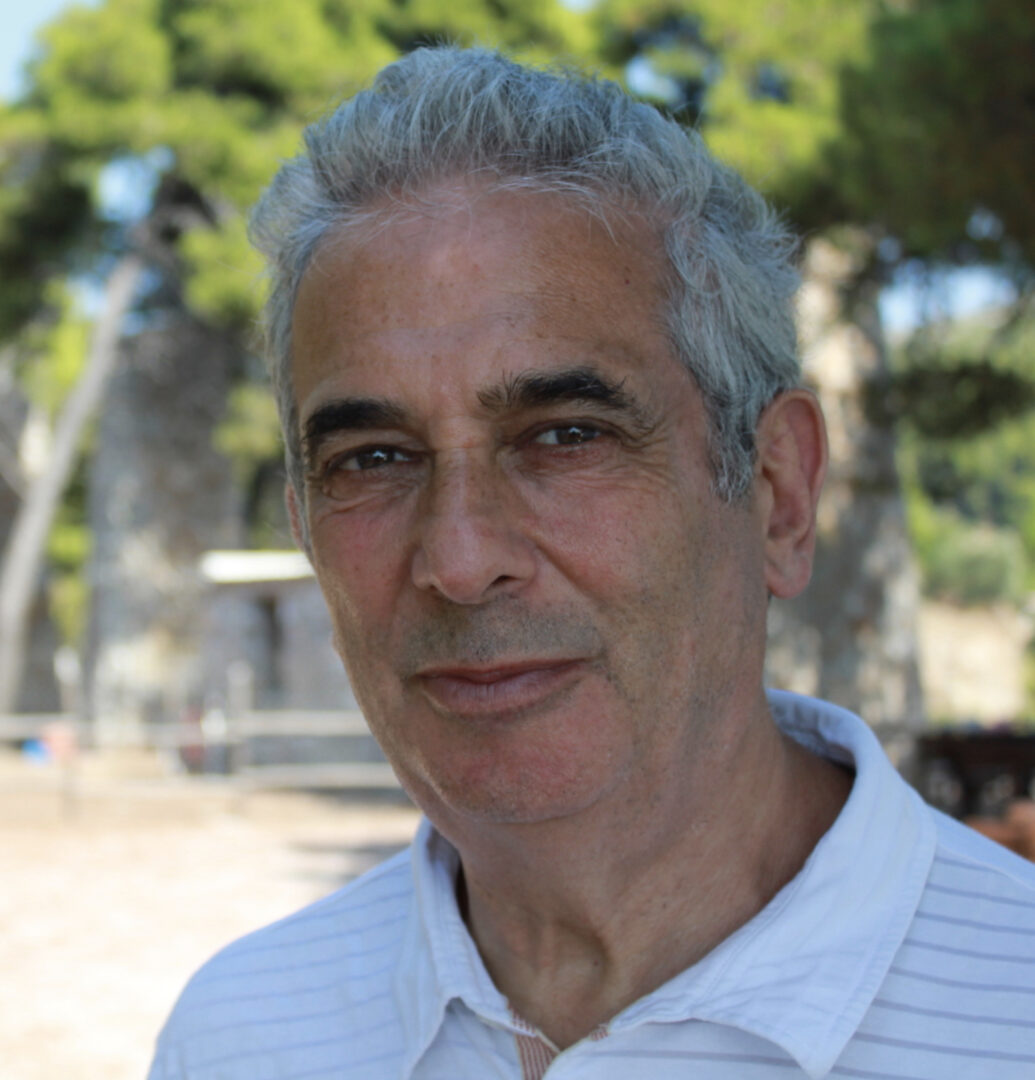 "Carl Greer is an explorer who clearly throws himself wholeheartedly into every angle of himself that he chooses to invest in. The result of his life search is this powerful narrative, which is a testament to his journey through the material, psychological and spiritual realms. Looking back on his eight decades on this planet, he has uncovered gold in unexpected places. This book will offer insight and inspiration to its readers."
—Malcolm Stern, psychotherapist, past president of the International Association for Analytical Psychology, author of Slay Your Dragons with Compassion, and cofounder of Alternatives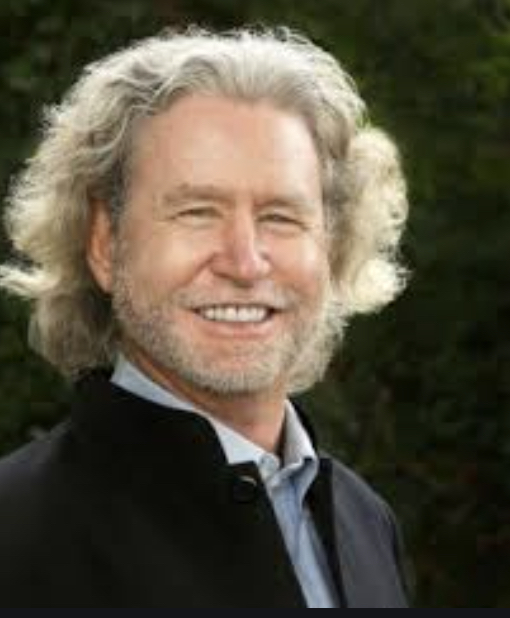 "Carl Greer's memoir of making radical changes in his life shows that working with various states of consciousness can be extremely helpful in a creative process of personal transformation. With journaling questions to support readers in their own self-reflection, The Necktie and The Jaguar  is an engaging story and a strong testament to the power of a mindful approach to decision making, leadership, and living authentically."
—Ronald Alexander, PhD, psychotherapist and author of Wise Mind, Open Mind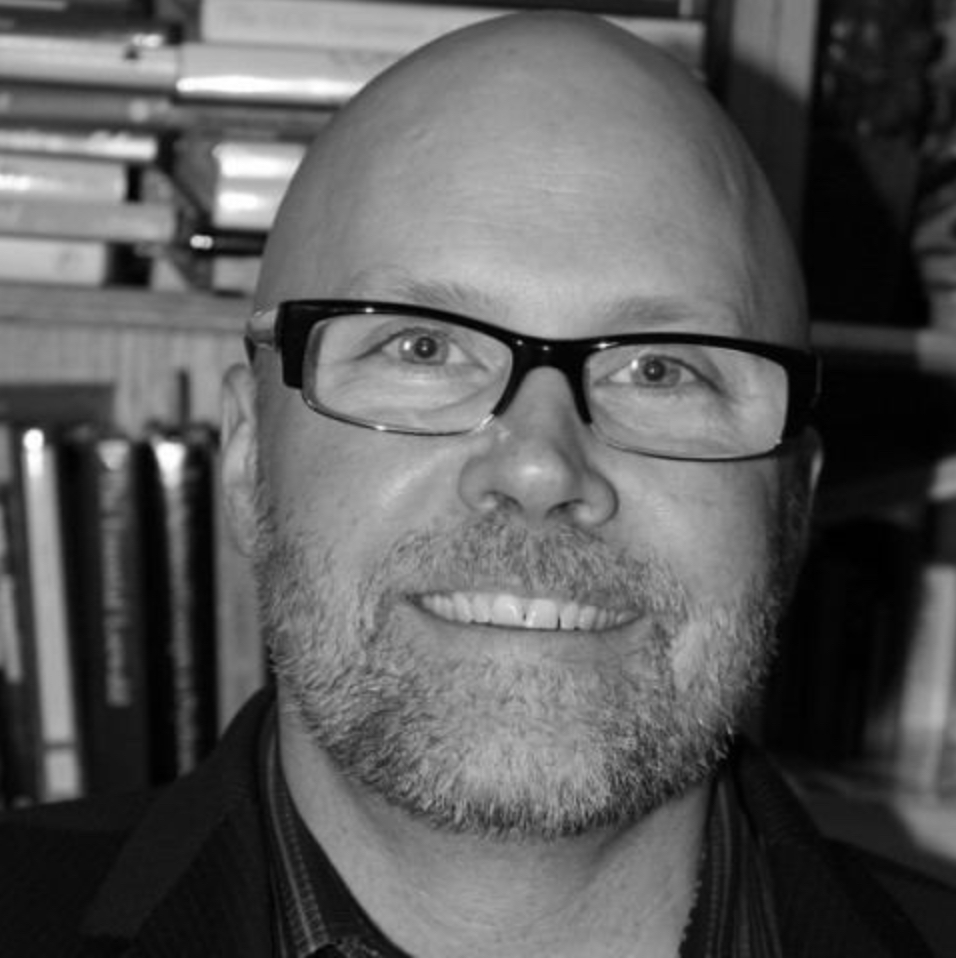 "Chronicling the seasons of a man's life—from child to sage, Carl Greer shares his remarkable journey as businessman, psychologist, Jungian analyst, shaman, and philanthropist, hence bridging the moral and the numinous on his path toward individuation. In reading his memoir, you get the real sense of being in the presence of a wise man with a fulfilled spiritual existence. His life story will inspire you to become your possibilities and develop a deeper sense of grounding and purpose connected to something greater than ourselves.  What a truly extraordinary life."
—Jon Mills, PsyD, PhD, ABPP, Postgraduate Programs in Psychoanalysis & Psychotherapy, Adelphi University; author of Inventing God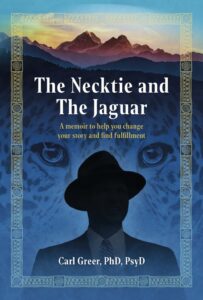 LIST OF CONTENTS for The Necktie and The Jaguar by Carl Greer, PhD, PsyD
Acknowledgments
A Note to the Reader
Preface
Chapter One: A Boy in the Woods
Chapter Two: A New Family
Chapter Three: Keeping My Own Counsel
Chapter Four: Westward Bound
Chapter Five: Burning Out the Mystic
Chapter Six: Getting Established in the Big City
Chapter Seven: Donning the Necktie
Chapter Eight: Working with All the Moving Parts
Chapter Nine: Loose, Loose, Tight, Loose
Chapter Ten: The Mythopoetic Challenge
Chapter Eleven: Discovering What Had Been Hidden
Chapter Twelve: The Jaguar's Call
Chapter Thirteen: Letting Go
Chapter Fourteen: Bringing In
Chapter Fifteen: Giving in Service to Others
End Notes
About the Author
Sign Up for Announcements
Receive the latest announcements from Carl Greer and a FREE audio-guided visualization, "Healing with the Help of the Earth," from Change the Story of Your Health.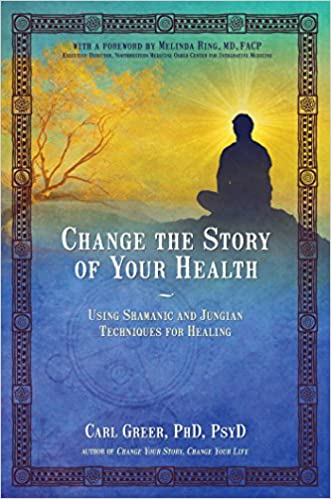 Change the Story of Your Health
Using Shamanic and Jungian Techniques for Healing
Winner of 4 book awards and a bestseller.
"The kind of book that could be life-changing and truly healing." - New Spirit Journal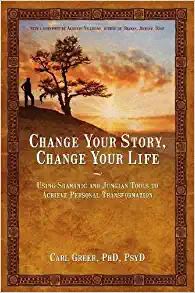 Change Your Story, Change Your Life
Using Shamanic and Jungian Tools to Achieve Personal Transformation
Winner of 3 book awards and a bestseller
"Much more than a 'quick fix' self-help book, containing a profound range of tools and exercises. Articulate and easily understandable, Change Your Story, Change Your Life provides an excellent inspirational guide to personal transformation." - Indie Shaman