Change Your Story, Change Your Life
Change Your Story, Change Your Life:
Using Shamanic and Jungian Tools to Achieve Personal Transformation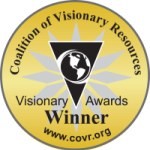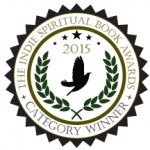 Change Your Story, Change Your Life has won three book awards.
What if you could be the storyteller of your life? You don't have to be just an actor playing a role written by someone else. You can be the writer, director, actor, and stagehand all rolled into one. Change Your Story, Change Your Life, winner of three book awards, combines the techniques and ideas of Jungian psychology and shamanism in a unique way to create a program for reclaiming power over your life and achieving personal transformation.
Carl Greer, PhD, PsyD, a retired Jungian analyst and clinical psychologist, and a  shamanic practitioner, has worked with many individuals in one-on-one and group settings to gently guide them into becoming aware of and working with the forces influencing the events of their lives. In this groundbreaking, award-winning self-help book, he offers practical tools for transformation. These will help you uncover wisdom hidden in the unconscious and draw in new energies that will bring to life a new and better life story.
The shamanic techniques used in this book allow you to travel to transpersonal realms, that is, realities that exist in the collective unconscious. There, you can acquire insights into your life as well as archetypal energies that will fuel your dreams and help you make the changes you have consciously chosen. Greer teaches that while you can choose to simply contemplate what you have experienced during shamanic journeys, you can also take a more active approach of dialoguing with figures, symbols, energies, and feelings or sensations you encounter either during the journey or afterward. The dialoguing technique, which involves questions and answers, can also be used with any energy, in any form, that you encounter in nature or in dreams.
As a retired clinical psychologist and Jungian analyst, Carl Greer understands there is often a gap between the intention to change one's life and the actions and mindset needed to actually bring about transformation. He offers multiple modalities to ensure that you are empowered to make the modifications you desire. Journaling helps you become aware of your emotions, thoughts, and patterns, then consciously choose how you would like to change them. The shamanic and Jungian-inspired techniques tap into the unconscious mind to help you gain deeper insights and alter the energy that is affecting you. You will learn to identify life themes as energies or archetypes, and to appreciate the important of altering the archetypal energies affecting you. Change Your Story, Change Your Life offers encouragement, ideas, and practical ways to bring about self‑transformation.
One hundred percent of the author's proceeds for his books go to various charities via The Greer Foundation.
Also available as an audio book from Tantor Audio, narrated by Paul Brion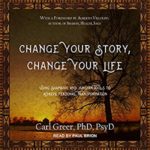 What reviewers say about Change Your Story, Change Your Lifeby Carl Greer, PhD, PsyD
"A rich guide to spiritual awakening and emotional balance …. A successful, engaging book about shamanic ideas and psychological archetypes, among other concepts."

—from Kirkus Reviews
"The way Greer brings these two disparate yet sisterly worlds of thought and practices together is both new and novel. Not only is he a wordsmith, but Greer is a wise Jungian and Shamanic practitioner … Those of us in need of change will learn to dance with archetypal energies and the transpersonal realms and work towards our personal healing and the healing of the world through our use of this book."

—from Depth Insights, review by shamanic practitioner, healer, and Jungian Jesse Howard Lash Masterson
"Much more than a "quick fix" self-help book, containing a profound range of tools and exercises. Articulate and easily understandable, Change Your Story, Change Your Life provides an excellent inspirational guide to personal transformation."

—from Indie Shaman, review by editor June Kent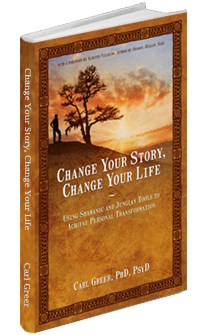 "Change Your Story, Change Your Life can help anyone to break free of old agreements that no longer serve them and dream a new story."

—Don Miguel Ruiz, Author of the New York Times Bestseller The Four Agreements

"An engrossing study of shamanism and how it relates to psychology and everyday life. A unique blending of two very powerful tools."

—Lynn Andrews, New York Times Best-selling Author of the Medicine Woman series

"Change Your Story, Change Your Life is a rich guide to shedding old limiting stories and dreaming a new world into being."

—Alberto Villoldo, Author of the New York Times Bestseller Shaman, Healer, Sage

"A wonderful and compassionate guide [linking] timeless ritual methods with modern active imaginal techniques. His clear explanations provide perspective, and his suggested exercises support personal exploration. A lovely book."

—Sylvia Brinton Perera, LP, Jungian Psychoanalyst, Author of Descent to the Goddess

"In this compelling book, shaman and Jungian Analyst Carl Greer . . . offers a brilliant synthesis of the tools of Jung's analytical psychology with the ancient shamanic practices and rituals . . . [a] goldmine eminently accessible to the reader."

—Ashok Bedi, MD, Psychiatrist and Jungian Analyst, Author of Path to the Soul and Crossing the Healing Zone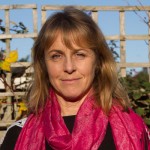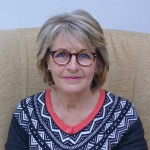 "We were captivated by Carl Greer's exploration of the Source, through shamanic journeying, as a way to reach our highest wisdom. . . . Change Your Story, Change Your Life offers a way to take back self-mastery and once more become the director of our own lives and even affect the collective. . . . and create the world of our dreams."

– Jill Brierley and Sara Hollwey, Authors of The Inner Camino: A Path of Awakening
Book Contents for Change Your Story, Change Your Life:
Using Shamanic and Jungian Tools to Achieve Personal Transformation
* * *
Foreword by Alberto Villoldo, PhD, author of Shaman, Healer, Sage
Preface
Chapter 1: Transforming Your Life Through the Power of Story
Chapter 2: Shamanism and How It Can Help You Change Your Story
Chapter 3: Exploring Your Current Story
Chapter 4: Writing a New and Better Story
Chapter 5: Preparing for Shamanic Practices
Chapter 6: Journeying and Dialoguing
Chapter 7: Taking Shamanic Journeys
Chapter 8: Understanding the Energies That Influence Your Story
Chapter 9: Working with the Archetypal Energies of Death and Initiation
Chapter 10: Working with Dreams and Nature to Manifest Your New Story
Chapter 11: Using Ritual and Ceremony to Manifest Your New Story
Chapter 12: Writing New Stories for Society
Chapter 13: Living According to Your New Story
Afterword
Sign up for announcements
Receive the latest announcements from Carl Greer and a FREE audio guided visualization, "Healing with the Help of the Earth," from Change the Story of Your Health.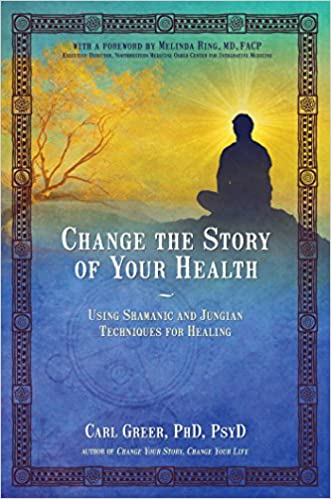 Change the Story of Your Health
Using Shamanic and Jungian Techniques for Healing. Winner of 4 book awards and a bestseller.
"The kind of book that could be life-changing and truly healing." - New Spirit Journal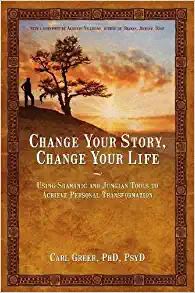 Change Your Story, Change Your Life
Winner of 3 book awards and a bestseller.
"Much more than a 'quick fix' self-help book, containing a profound range of tools and exercises. Articulate and easily understandable, Change Your Story, Change Your Life provides an excellent inspirational guide to personal transformation." - Indie Shaman