Service and Cookies: Balance Your Needs with Your Desire to Serve Others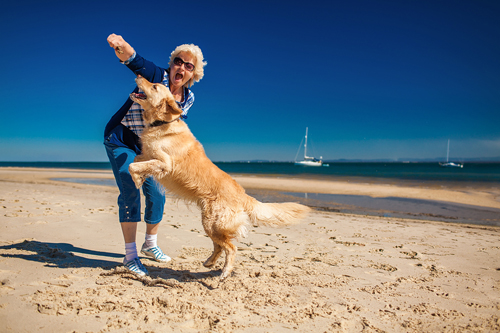 If you're not able to attend to your livelihood and take care of your basic needs, you won't have enough energy and resources to serve others. If you feel that you are not taken care of emotionally, then even if your basic practical and physical needs are met, you may not have enough energy to reach out to others to support and assist them. Are you able to balance your needs with your desire to serve others?
Someone once told me that if your cookie jar is partially empty, you won't want to give many cookies away. We all need time for pleasurable activities that replenish us emotionally. If we are not treating ourselves now and then, we may not feel enthusiastic about devoting time to serving others. Not having enough "cookies" can mean we don't have enough in our life for our own needs, much less the needs of other people.
What is the value of taking time off from the demands of your life to seek pleasure? What do you do just because you enjoy it? And when is the last time that you did it?
It is human nature to want to be of service to others—to feel appreciated and needed. Ask yourself, "How many 'cookies' do I need? What do I have to do to nurture and feed myself so that I genuinely want to give to others without feeling a sense of obligation or deprivation?" Imagine changing your story so that your chapter on service is more satisfying to you.
It's hard for me to engage in service just by telling myself I should. But when I take shamanic journeys to transpersonal realms that exist within the collective consciousness we all share, I find it easier to do so. I stop being the center of my own universe. I see myself as a part of a larger cycle of interconnectedness and feel a call to participate in making the whole as good as possible for the all. I find myself wanting to help others in some way: by sharing with those less fortunate than I am and encouraging self-development so that those who are struggling can better help themselves. Shamanic journeying refills my "cookie jar."
How do you serve others? Right now, do you need to spend less time and energy serving others and more time in self-nurturing? If you spent more time in self-nurturing, would you have more energy to serve others? Do you think you might discover ways to more efficiently use your time so that you can balance giving to yourself and to other people?
We all need cookies!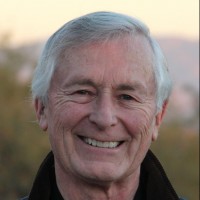 Carl
Carl Greer, PhD, PsyD, is a retired clinical psychologist and Jungian analyst, a businessman, and a shamanic practitioner, author, and philanthropist funding over 60 charities and more than 850 past and current Greer Scholars. He has taught at the C.G. Jung Institute of Chicago and been on staff at the Replogle Center for Counseling and Well-Being.
Sign up for announcements
Receive the latest announcements from Carl Greer and a FREE e-Book: 8 Steps to Change Your Life by Creating a New Story.
Subscribe by May 15, 2022 for a chance to win a FREE copy of any of Carl's three books! (U.S. and Canada only)