Power Animals and Energetic Allies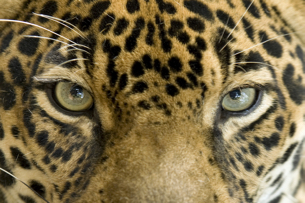 A frightening figure or animal encountered on a dream or shamanic journey may have invaluable insights for you. Have you ever found that to be true? What happened and what did you learn?
Once, on a shamanic journey, I was involved in energetic warfare and encountered a jaguar who helped me. I remained fully present in the moment of this experience, observing the jaguar's fearsome power.
I realized that as discombobulated as I was to be so close to a jaguar, it was my ally.
It was giving me some of its energy, protecting me from the invisible, unnamed attacks that I had been experiencing when on this journey.
Somehow, I knew the jaguar would be with me in the future, too, whenever I needed its powerful protection.
Then it glided past me into a dark river nearby and began to swim away, leaving me with a gift I had not expected to receive: an ally in the face of danger.
In my everyday life, I try to remember that the jaguar's energy is there to help me deal with any obstacles as I transition into something new and unfamiliar. I call on it as a partner, thanking it for its gift of protection.
Do you have power animals or energetic allies? Some say they have power or spirit animals who helped them navigate challenges in their everyday life.
Have you considered doing a shamanic journey to encounter a figure or animal to get help from it?
The figure or animal might scare you at first. But remaining with that figure or animal, remembering that you can end the journey at any time, can lead to powerful insights and confidence and help you begin to make changes in your everyday life.
In my book Change Your Story, Change Your Life, you can learn more about shamanic journeys, working with transpersonal realms where shamans journey, and how to protect yourself psychologically and energetically. Think about how a shamanic journey might lead to a powerful experience that helps you to change your life.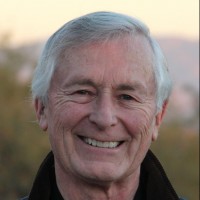 Carl
Carl Greer, PhD, PsyD, is a retired clinical psychologist and Jungian analyst, a businessman, and a shamanic practitioner, author, and philanthropist funding over 60 charities and more than 850 past and current Greer Scholars. He has taught at the C.G. Jung Institute of Chicago and been on staff at the Replogle Center for Counseling and Well-Being.
Sign up for announcements
Receive the latest announcements from Carl Greer and a FREE e-Book: 8 Steps to Change Your Life by Creating a New Story.
Subscribe by May 15, 2022 for a chance to win a FREE copy of any of Carl's three books! (U.S. and Canada only)