Symbols That Appear in Dreams and Shamanic Journeys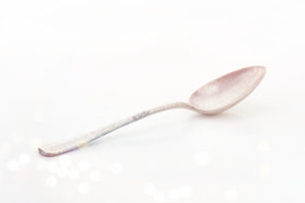 Symbols that appear in dreams and on shamanic journeys can offer us insights and energies helpful in our quest for healing and growth. If we set an intention to have a conversation with them, we might find it easier to understand their messages than if we simply tried to analyze their meaning.
Have you ever been surprised by what a symbol you encountered in a dream made you realize?
A woman I worked with once encountered a silver spoon when she was journeying for insights that would help her write a new story. She said, "It seemed too facile a symbol to capture the conflicted way I felt about my [wealthy] parents. To get more information, I decided to dialogue with the symbol [consciously ask the symbol questions, make observations, and then let the unconscious mind respond from the perspective of the symbol, in a back-and-forth conversation]. In the dialogue, I challenged the symbol of the silver spoon, pointing out that it could rapidly tarnish, losing its bright beauty. To my surprise, the energy of the spoon symbol communicated that I had hit upon one of its main messages. What I had seen as a flaw was really part of the symbol's deeper significance. Underneath the veneer of dark tarnish, the essential nature of the spoon remained unaffected. From the dialogue, I realized that although my relationship with my parents was tarnished very deeply in some places, underneath that, their love for me was steadfast."
As you think about your own relationship with your parents and how it is still affecting you today, you might do a shamanic journey to gain insights that can help you write a new story. For example, you might journey to the lower world, described in Change Your Story, Change Your Life, setting an intention to learn more about your relationship with your parents. For me, a lower world journey made me aware of a theme of constriction, including emotional constriction, that I knew I didn't want influencing me and making me emotionally constricted, too.
What might you discover if you did a journey to the lower world with the intention to learn from whatever you encountered there, gaining insights that could help you change your story? What might the symbols that appear tell you?
(You'll learn more about my client's story and how you can do shamanic journeying and dialoguing in my award-winning, best-selling book Change Your Story, Change Your Life.)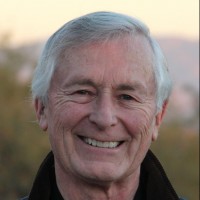 Carl
Carl Greer, PhD, PsyD, is a retired clinical psychologist and Jungian analyst, a businessman, and a shamanic practitioner, author, and philanthropist funding over 60 charities and more than 850 past and current Greer Scholars. He has taught at the C.G. Jung Institute of Chicago and been on staff at the Replogle Center for Counseling and Well-Being.
Sign up for announcements
Receive the latest announcements from Carl Greer and a FREE e-Book: 8 Steps to Change Your Life by Creating a New Story.
Subscribe by May 15, 2022 for a chance to win a FREE copy of any of Carl's three books! (U.S. and Canada only)