Nature Videos for Easing Stress and Aggression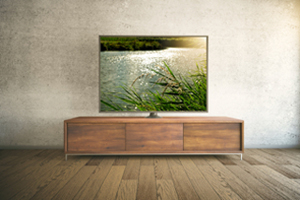 Feeling angry and stressed out by what is going on in the world and your life? Simply watching nature videos might help. Research shows that inmates in a maximum-security prison were less aggressive and violent after being allowed to view videos of natural scenes such as oceans, aquariums, and forests.
Aggression and anger put stress on the body, and when we're upset, we can act in ways that hurt ourselves and others, becoming emotionally intense and saying words we later regret. If nature videos alone have the power to calm aggression, what might happen if the next time you were angry you viewed videos of natural scenes? Regularly watching nature videos as a stress-relieving practice might be beneficial for you, perhaps leading to less anger and aggression overall.
Taking the time to sit outdoors in a natural space might ease your emotional aggression and anger, too. Relaxing on a beach listening to the waves, sitting on the grass in a park and watching the clouds in the sky, or simply sitting in the sunshine in a garden can help you to relax, but if you are not able to get outdoors for some reason, nature videos might be the "in a pinch" relaxation tool that works for you. What if your computer's screensaver was a view of the clouds, and you took breaks to watch videos of a crackling fire or a frozen river beginning to thaw in the warm weather of spring? You might decide that instead of looking at a newsfeed to gather information about the world when you are waiting for an appointment, you will simply watch a video of prairie grass swaying in the wind or the sun peeking out from behind a cloud. Perhaps a nature-viewing break—or two or three—during your day could help you address patterns of anger or aggression.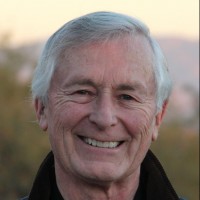 Carl
Carl Greer, PhD, PsyD, is a retired clinical psychologist and Jungian analyst, a businessman, and a shamanic practitioner, author, and philanthropist funding over 60 charities and more than 850 past and current Greer Scholars. He has taught at the C.G. Jung Institute of Chicago and been on staff at the Replogle Center for Counseling and Well-Being.
Sign up for announcements
Receive the latest announcements from Carl Greer and a FREE e-Book: 8 Steps to Change Your Life by Creating a New Story.
Subscribe by May 15, 2022 for a chance to win a FREE copy of any of Carl's three books! (U.S. and Canada only)