Ayni and Shamanic Work: Achieving Balance and Harmony Within Ourselves and With Our Environment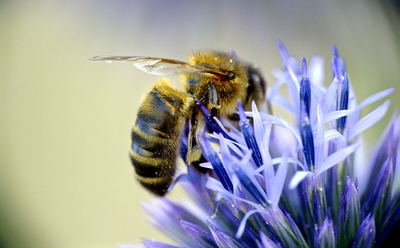 Some years ago, I was working with fire as part of a shamanic ritual, and the fire had died down. I found myself thinking about my call to do shamanic work and how important it was to me. I resolved to dedicate my life to my shamanic path. At the very moment I had that thought, the fire, which had earlier gone out, burst into flames—not just an ember or two suddenly flaring up but complete reignition. I was convinced me that I was being supported in this decision. I was in ayni, and the fire reflected what was happening energetically within me.
To achieve any of the goals of shamanic work, we must first come into ayni, a word in the indigenous Quechua language mainly spoken in the highlands of the Andes. Ayni means reciprocity, right relationship, and harmony with the universe and all aspects of our being. Ayni—harmony within ourselves and with our environment—is core to shamanic work.
We are in ayni when we embody the three Quechua concepts of yachay, munay, and llankay. Respectively, these words mean "harmonious thoughts," "harmonious love," and "harmonious actions." We do not want to have conflicts between our cognitions, feelings, and behaviors.
With our intellect and our minds, we develop knowledge that allows us to explore what can be known. With our intuition and bodily knowing, we can explore the unknown. We can never know the Unknowable (Source), but we can encounter it with our faith and our essence, which remembers it came from the Unknowable. All three ways of knowing or encountering are meant to be used together to achieve balance or ayni.
Markers of being out of ayni at the personal level include not knowing ourselves, including our darker aspects, so that we too easily see ill intent in others; not serving others or giving back to our communities, and not allowing ourselves to be moved by nature or art. Markers of being out of ayni at the collective level include mistreatment of vulnerable members of society, widespread degradation of the environment, lack of accessible health care, and school systems that do a poor job of preparing our young to become well-rounded, productive adults.
When we do not nurture a relationship with Source and we take spirituality out of our collective conversation, or we dismiss the importance of rational thinking, or we do not value our emotions and intuitive abilities, we take ourselves out of ayni—out of balance. Then we live according to a story that is not satisfying to ourselves or to Source, a story that we need to think about changing.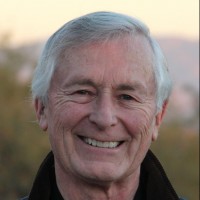 Carl
Carl Greer, PhD, PsyD, is a retired clinical psychologist and Jungian analyst, a businessman, and a shamanic practitioner, author, and philanthropist funding over 60 charities and more than 850 past and current Greer Scholars. He has taught at the C.G. Jung Institute of Chicago and been on staff at the Replogle Center for Counseling and Well-Being.
Sign up for announcements
Receive the latest announcements from Carl Greer and a FREE e-Book: 8 Steps to Change Your Life by Creating a New Story.
Subscribe by May 15, 2022 for a chance to win a FREE copy of any of Carl's three books! (U.S. and Canada only)