True North Treks is a nonprofit organization that offers young adults between the ages of 18-39 who have been diagnosed with cancer the chance to spend time in beautiful wilderness areas where they can slow down and reconnect to nature, other cancer survivors, and themselves. Using mindful awareness practices such as yoga and meditation, participants learn to live more intentionally and to increase their appreciation of and connection to the present moment. These practices have been shown to improve one's ability to respond to stress and adversity with greater equanimity and curiosity. Participants also gain increased awareness and acceptance of themselves and others as they experience nature through canoeing and backpacking treks while learning "leave no trace" outdoor practices. True North Treks is based in the idea that connecting with the healing space found in nature, connecting with others the same age who have also been affected by cancer, and connecting with oneself though mindful awareness practices can help a young adult forge a new pathway beyond their disease, beyond their treatment, and beyond all the labels, assumptions, expectations, stereotypes, and fears that cancer can bring.
Sign up for announcements
Receive the latest announcements from Carl Greer and a FREE audio guided visualization, "Healing with the Help of the Earth," from Change the Story of Your Health.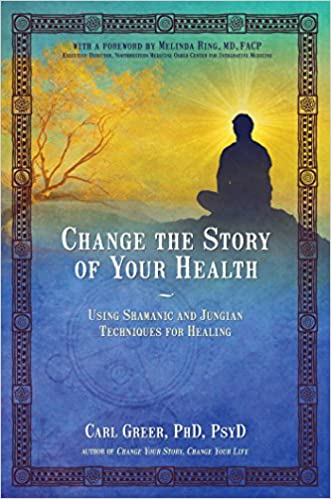 Change the Story of Your Health
Using Shamanic and Jungian Techniques for Healing. Winner of 4 book awards and a bestseller.
"The kind of book that could be life-changing and truly healing." - New Spirit Journal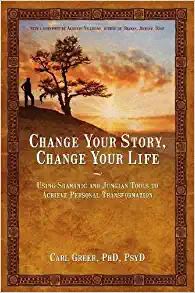 Change Your Story, Change Your Life
Winner of 3 book awards and a bestseller.
"Much more than a 'quick fix' self-help book, containing a profound range of tools and exercises. Articulate and easily understandable, Change Your Story, Change Your Life provides an excellent inspirational guide to personal transformation." - Indie Shaman