The mission of Sojihuggles Children's Foundation is to provide underprivileged children under the age of 19 with the basic necessities in life so they may grow, thrive, experience a sense of purpose, and contribute to society. To that end, Sojihuggles works with school nurses, instructional coaches, guidance counselors, and state aid offices to identify the needs of children at their schools or in state programs. Managed entirely by volunteers, Sojihuggles provides no salaries or stipends to anyone working in or with the organization. One hundred percent of proceeds go to directly supporting children in need, providing them with:
Clothing, including diapers and toiletries as well as coats, sneakers, shoes, and everything in between
School lunches: The organization is committed to providing a minimum of 10,000 free, nutritional school lunches a year for those whose families cannot afford them.
Free EpiPens for children with life-threatening allergies
Free hearing exams and hearing aids
Free vision exams and eyeglasses
While Sojihuggles' mandate is to provide basic necessities, the organization is very fortunate in that its volunteers choose to create memories for children by gifting the following items, in the name of Sojihuggles, to local food pantries and shelters upon request:
Birthday Bags – complete with everything needed for a small birthday party including cake mix, icing, baking pan, card, balloons, party hat, and blowers
Holiday Items — Valentine's Day cookies, Easter baskets, Christmas stockings, and holiday gifts
Sign up for announcements
Receive the latest announcements from Carl Greer and a FREE audio guided visualization, "Healing with the Help of the Earth," from Change the Story of Your Health.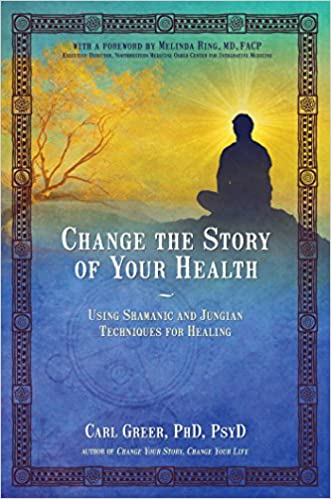 Change the Story of Your Health
Using Shamanic and Jungian Techniques for Healing. Winner of 4 book awards and a bestseller.
"The kind of book that could be life-changing and truly healing." - New Spirit Journal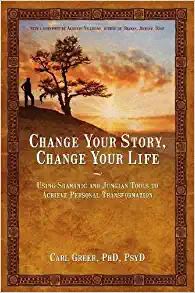 Change Your Story, Change Your Life
Winner of 3 book awards and a bestseller.
"Much more than a 'quick fix' self-help book, containing a profound range of tools and exercises. Articulate and easily understandable, Change Your Story, Change Your Life provides an excellent inspirational guide to personal transformation." - Indie Shaman