The mission of Sarah's Inn is to improve the lives of those impacted by domestic violence and break the cycle of violence in order to improve the lives of those in future generations. With a network of supporters, volunteers, and partners, Sarah's Inn accomplishes this mission through:
Comprehensive services for families to help them find safety, rebuild their lives, and heal
Legal and intervention services to help ensure protections for victims as well as to help educate offenders and promote accountability
Prevention programs to teach children and adolescents about how to cultivate healthy relationships
Training and education to promote an appropriate community response to violence
Founded in 1981, Sarah's Inn has grown to become the largest and most comprehensive domestic violence agency serving Chicago and surrounding West Cook County suburban communities. The agency currently operates from a hub in Oak Park and six off-site locations throughout Chicago and West Cook County with the help of partner agencies and area courthouses.
Sign up for announcements
Receive the latest announcements from Carl Greer and a FREE audio guided visualization, "Healing with the Help of the Earth," from Change the Story of Your Health.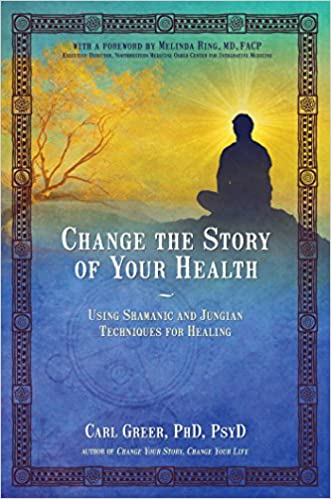 Change the Story of Your Health
Using Shamanic and Jungian Techniques for Healing. Winner of 4 book awards and a bestseller.
"The kind of book that could be life-changing and truly healing." - New Spirit Journal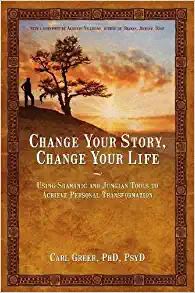 Change Your Story, Change Your Life
Winner of 3 book awards and a bestseller.
"Much more than a 'quick fix' self-help book, containing a profound range of tools and exercises. Articulate and easily understandable, Change Your Story, Change Your Life provides an excellent inspirational guide to personal transformation." - Indie Shaman