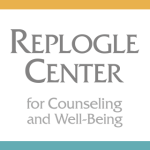 The Replogle Center for Counseling and Well-Being in Chicago, Illinois is a resource for those seeking to find more contentment in a busy life, grow as a person, prevent and reduce stress, and/or strengthen relationships. It offers programs that integrate mind, body and spirit, enhancing individual creativity and resiliency. These include:
Legacy of healing: With a 37-year tradition of providing professional, compassionate, and holistic services to those in need, the Replogle Center offers unique and diverse care from a team of experienced therapists representing a broad array of backgrounds, spiritual traditions, and training. The Center is open to all and serves a wide-ranging population inclusive in race, gender, age, sexual orientation, and religious or spiritual point of reference. It is connected to a referral network to ensure that all who come to us for help receive appropriate services and support.
For those with limited financial options, The Replogle Center offers scholarships and sliding scale fees.
Counseling: The Replogle Center provides counseling services that include individual, group, and couples counseling for adults. A variety of approaches are employed, many of which include some aspect of mindfulness. The staff at the Replogle Center treats clients' trust with the utmost respect, knowing that confidentiality is at the core of successful therapeutic relationships. The goal is to help clients recognize negative patterns and develop methods to cope with and change these patterns.
Relationship coaching: Relationship coaching, also known as marriage counseling, helps couples recognize and resolve conflicts and improve their relationships. Relationship coaching gives couples tools to communicate better, negotiate differences, problem solve, and resolve conflict in a healthier way so that they can create the relationship they desire. The Replogle Center provides counseling services to couples struggling with communication problems, life's transitions, and intimacy concerns so that they may achieve greater levels of intimacy and understanding.
EMDR: EMDR (eye movement desensitization and reprocessing) is a powerful technique used to help clients overcome emotional difficulties due to traumatic situations and events such as having been assaulted or abused, served in combat, or experienced a natural disaster. Scientific research has established EMDR as effective for treating post-traumatic stress disorder (PTSD), in which improperly stored images, thoughts, and feelings are relived and re-experienced when memories are triggered, resulting in a disruption of a person's ability to function. EMDR has also been used effectively to treat complications of grief and reduce stress as well as anxiety.
Sign up for announcements
Receive the latest announcements from Carl Greer and a FREE audio guided visualization, "Healing with the Help of the Earth," from Change the Story of Your Health.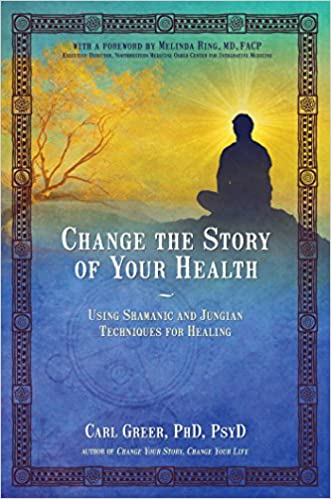 Change the Story of Your Health
Using Shamanic and Jungian Techniques for Healing. Winner of 4 book awards and a bestseller.
"The kind of book that could be life-changing and truly healing." - New Spirit Journal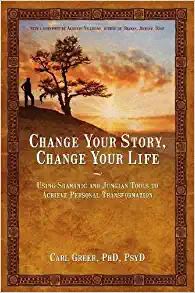 Change Your Story, Change Your Life
Winner of 3 book awards and a bestseller.
"Much more than a 'quick fix' self-help book, containing a profound range of tools and exercises. Articulate and easily understandable, Change Your Story, Change Your Life provides an excellent inspirational guide to personal transformation." - Indie Shaman