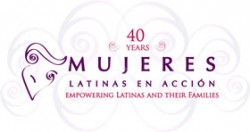 www.mujereslatinasenaccion.org
Mujeres Latinas en Acción empowers Latinas by providing services that reflect their values and culture, and by being an advocate on the issues that make a difference in their lives. Focusing on violence prevention and leadership development, programs incorporate cultural proficiency and a strengths-based approach, forming a pathway that is easy to navigate and designed to assist participants in developing and working toward their personal goals.
Programs include:
Domestic Violence Program: Mujeres' largest program provides assessment, individual and group counseling, children's therapy, legal advocacy, a 24-hour bilingual hotline, case management, access to income support, community education, transportation, and respite child care as well as referrals to temporary housing.
Sexual Assault Program: Offers assessment, individual and group counseling, medical and legal advocacy, community education, and referrals to services. Long-term therapy is also available through a Master's-level therapist for those requiring more intensive assistance.
Empresarias del Futuro: Provides the opportunity for domestic violence survivors to reach economic independence through entrepreneurship with a focus on leadership, financial literacy, and small business development. Collaboration with Women's Business Development Center and Acción Chicago.
Latina Leadership: Empowers Latinas to improve the quality of their lives and communities through leadership development and community involvement on issues directly affecting residents.
Parent Support: Offers educational classes for parents seeking to enrich their parenting skills to improve family life. This program also includes Project Sanctuary, a supervised child visitation program for noncustodial parents.
Youth Programs: Proyecto Juventud/Jovenes con Palabra (Project Youth/Young Men of Their Word) focuses on leadership development, academic success, pregnancy prevention, and violence prevention among both boys and girls.
Ventanilla de Salud: Housed at the Mexican Consulate, VDS provides to Mexican immigrants referrals to health services and information on topics such to disease prevention, health screenings, and the Affordable Care Act.
Sign up for announcements
Receive the latest announcements from Carl Greer and a FREE audio guided visualization, "Healing with the Help of the Earth," from Change the Story of Your Health.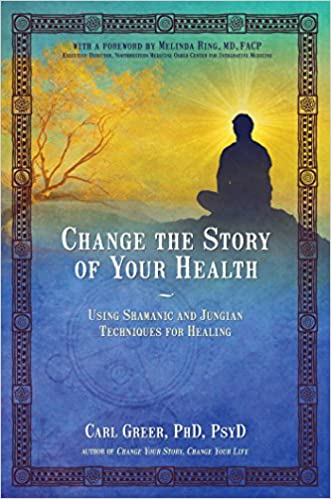 Change the Story of Your Health
Using Shamanic and Jungian Techniques for Healing. Winner of 4 book awards and a bestseller.
"The kind of book that could be life-changing and truly healing." - New Spirit Journal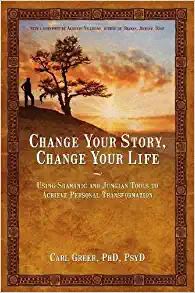 Change Your Story, Change Your Life
Winner of 3 book awards and a bestseller.
"Much more than a 'quick fix' self-help book, containing a profound range of tools and exercises. Articulate and easily understandable, Change Your Story, Change Your Life provides an excellent inspirational guide to personal transformation." - Indie Shaman