www.littlesistersofthepoorpalatine.org/
The Little Sisters of the Poor at St. Joseph's Home for the Elderly in Palatine, IL, serve the needs of the elderly poor regardless of race, creed, sex or nationality, and offer a family-like, loving home filled with care, compassion, and respect. At St. Joseph's Home, the Little Sisters, nursing staff, and visiting doctors and dentists strive to meet the individual, physical, social, spiritual, and emotional needs of residents, while preserving their sense of dignity and self-esteem. Most residents are over 85 years old and lack the financial means and often, social and family support needed to maintain their independence with dignity.
The values of the Little sisters of the Poor are:
Reverence for the sacredness of human life and for the uniqueness of each person, especially those who are poorest and/or weakest. This is reflected in care that is holistic and person-centered.
Family Spirit: a spirit of joyful hospitality embracing all with open arms, hearts, and minds; fostering participation in the life of the home; and rejecting all forms of discrimination.
Humble Service: the desire to raise others up and to put their needs before our own; an appreciation of simple, everyday tasks and experiences; and humble means in accomplishing our work.
Compassion: empathy for sharing the weaknesses and sufferings of others; eagerness to relieve pain in all its forms and to make the elderly happy.
Stewardship: the recognition that life and all that is good are gifts from God and should therefore be used responsibly for the good of all; trust in God's Providence and the generosity of others to provide for our needs; just compensation for our collaborators; a spirit of gratitude and sharing.
Sign up for announcements
Receive the latest announcements from Carl Greer and a FREE audio guided visualization, "Healing with the Help of the Earth," from Change the Story of Your Health.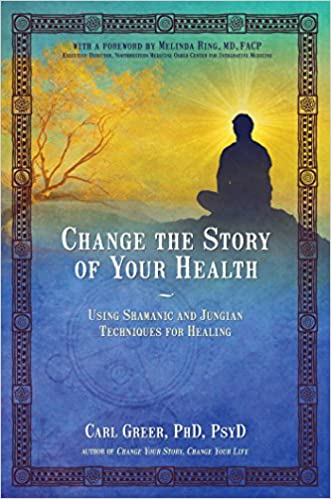 Change the Story of Your Health
Using Shamanic and Jungian Techniques for Healing. Winner of 4 book awards and a bestseller.
"The kind of book that could be life-changing and truly healing." - New Spirit Journal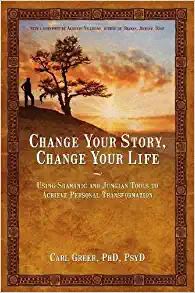 Change Your Story, Change Your Life
Winner of 3 book awards and a bestseller.
"Much more than a 'quick fix' self-help book, containing a profound range of tools and exercises. Articulate and easily understandable, Change Your Story, Change Your Life provides an excellent inspirational guide to personal transformation." - Indie Shaman