Family Rescue is dedicated to eliminating domestic violence in the Chicago community by providing comprehensive support services and shelter to victims of domestic violence, particularly abused women and their children; engaging in advocacy to promote future system change; and encouraging prevention through community education.
Incorporated in 1981, Family Rescue has provided progressive services for over 30 years. The organization has been a leader in the field, educating the community on how to prevent domestic violence. In 1982, Family Rescue opened the Rosenthal Family Lodge, the second shelter in Chicago specifically for victims of domestic violence. The Community Outreach Program began in 1990, providing counseling outside of shelters and educating the community on the prevention of domestic violence. The Ridgeland Apartments and Children's Program, started in 1991, was the first program of its kind in the nation to provide supportive transitional housing for domestic abuse survivors. In 2000, the Court Advocacy Program (CAP) opened as an independent program. CAP provides advocacy, prevention education, and intervention at each step of the criminal and civil legal system, maintaining a consistent presence in a Chicago Police District Station, civil court, and misdemeanor and felony criminal courts.

Batik program that provides training to women in sewing and other handiwork. Proceeds from sales go to the women and to the program.
Sign up for announcements
Receive the latest announcements from Carl Greer and a FREE audio guided visualization, "Healing with the Help of the Earth," from Change the Story of Your Health.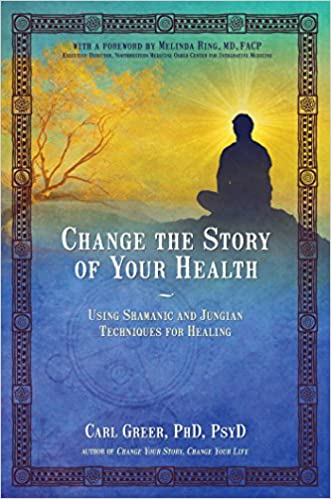 Change the Story of Your Health
Using Shamanic and Jungian Techniques for Healing. Winner of 4 book awards and a bestseller.
"The kind of book that could be life-changing and truly healing." - New Spirit Journal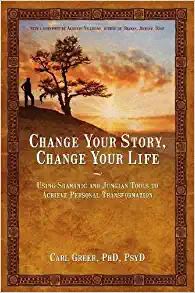 Change Your Story, Change Your Life
Winner of 3 book awards and a bestseller.
"Much more than a 'quick fix' self-help book, containing a profound range of tools and exercises. Articulate and easily understandable, Change Your Story, Change Your Life provides an excellent inspirational guide to personal transformation." - Indie Shaman