The Necktie And The Jaguar
Coming in 2021 from Chiron Publications:
The Necktie and the Jaguar:
A Memoir to Help You Change Your Story and Find Fulfillment
A new book from Carl Greer, PhD, PsyD
Acknowledgments
A Note to the Reader
Preface
Chapter One: A Boy in the Woods
Chapter Two: A New Family
Chapter Three: Keeping My Own Counsel
Chapter Four: Westward Bound
Chapter Five: Burning Out the Mystic
Chapter Six: Getting Established in the Big City
Chapter Seven: Donning the Necktie
Chapter Eight: Working with All the Moving Parts
Chapter Nine: Loose, Loose, Tight, Loose
Chapter Ten: The Mythopoetic Challenge
Chapter Eleven: Discovering What Had Been Hidden
Chapter Twelve: The Jaguar's Call
Chapter Thirteen: Letting Go
Chapter Fourteen: Bringing In
Chapter Fifteen: Giving in Service to Others
End Notes
About the Author
Sign Up for Announcements
Receive the latest announcements from Carl Greer and a FREE audio-guided visualization, "Healing with the Help of the Earth," from Change the Story of Your Health.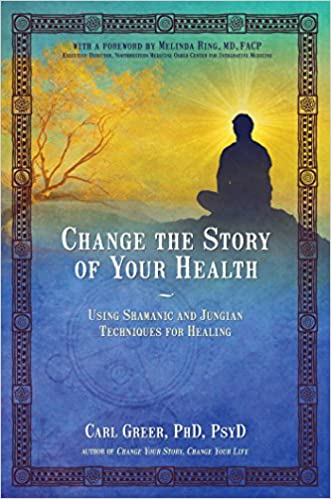 Change the Story of Your Health
Using Shamanic and Jungian Techniques for Healing. Winner of 4 book awards and a best seller.
"The kind of book that could be life-changing and truly healing." - New Spirit Journal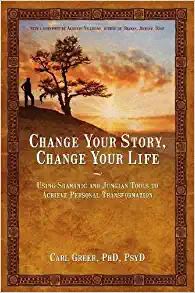 Change Your Story, Change Your Life
Winner of 3 book awards and a best seller.
"Much more than a 'quick fix' self-help book, containing a profound range of tools and exercises. Articulate and easily understandable, Change Your Story, Change Your Life provides an excellent inspirational guide to personal transformation." - Indie Shaman